Ace Attorney Casing Tool Documentation
The documentation for AACS and the CodeEditor.
---
Project maintained by MaxDeBy
Hosted on GitHub Pages — Theme by mattgraham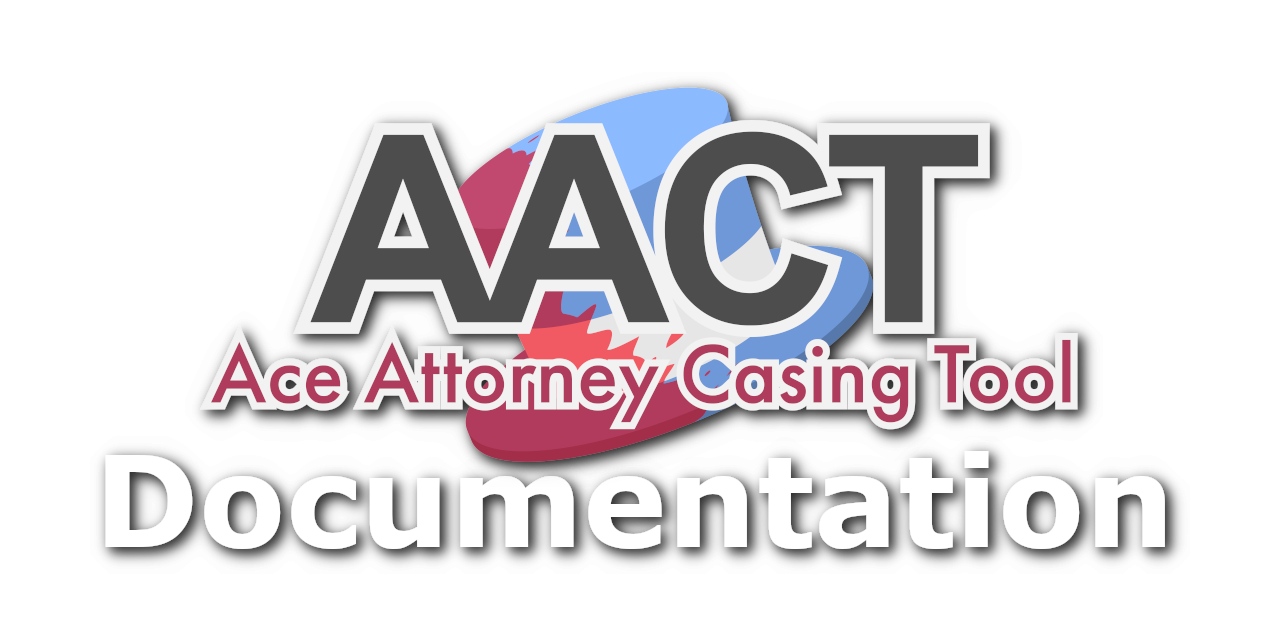 Welcome to the documentation of the Ace Attorney Casing Tool Script, or AACS, or ToolScript, or "the code" as some even may call it. Either way, AACS isn't overly complicated but it's good to read up on the basic idea first. Plus, you don't wanna have to remember every single instruction, so use this as a reference.
Bellow you will find a list of all instructions but it's recommended that you read up on the Basics first.
Structures:
Misc:
Instructions:
Flow
Visuals
Camera
Gameplay
Display
Hide
Reveal
Chapters
Audio
Investigation
Psyche Lock
Court proceedings
Timer
Misc